Promise Pegasus R4i 32TB RAID MPX Module for Mac Pro
---
Promise Pegasus R4i delivers the powerful RAID engine from the Pegasus as an internal four-bay RAID MPX Module for Mac Pro. Get the blazing speeds essential for your high-resolution video and rich media projects, along with the safety and security of a full-featured hardware RAID engine.
Featuring four swappable modules with 8TB 7200-rpm SATA hard drives for 32TB of raw capacity, the Pegasus R4i supports RAID 0, 1, 5, 6, and 10. Mac Pro supports two MPX Modules and Pegasus R4i can be installed in either MPX bay.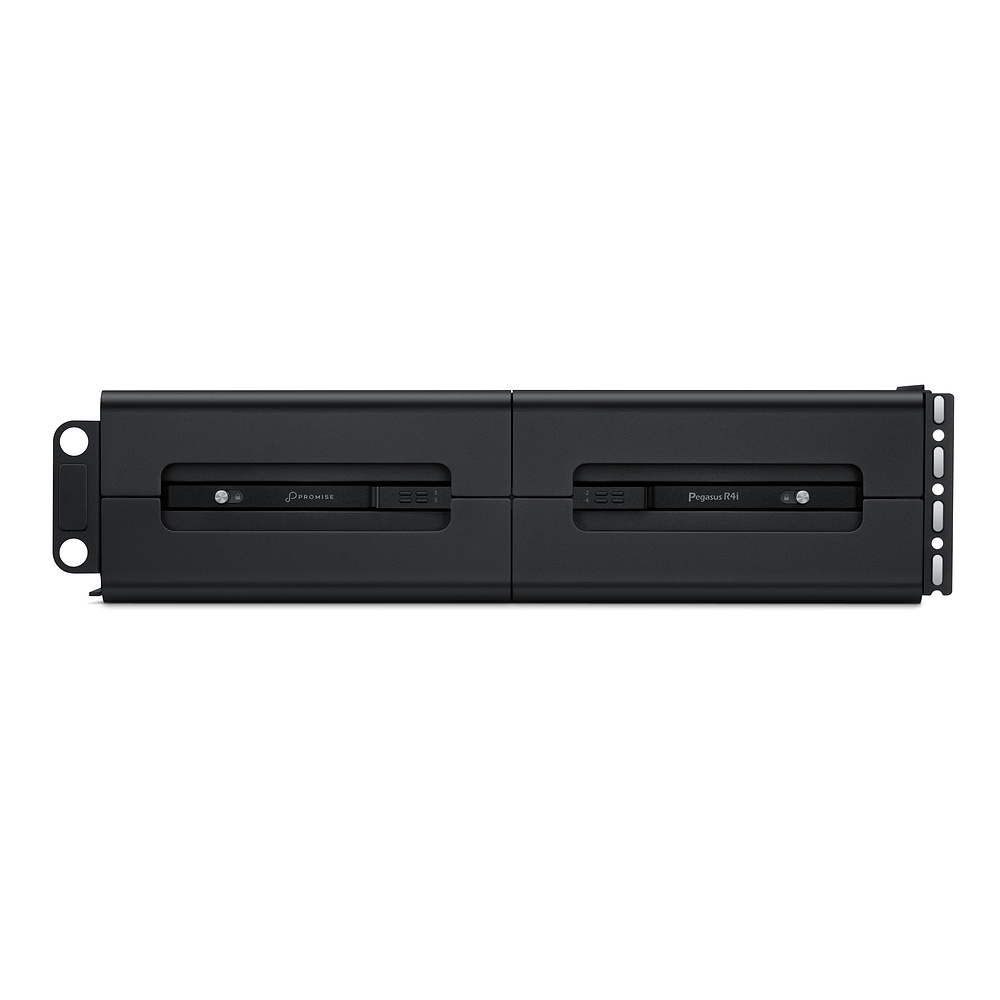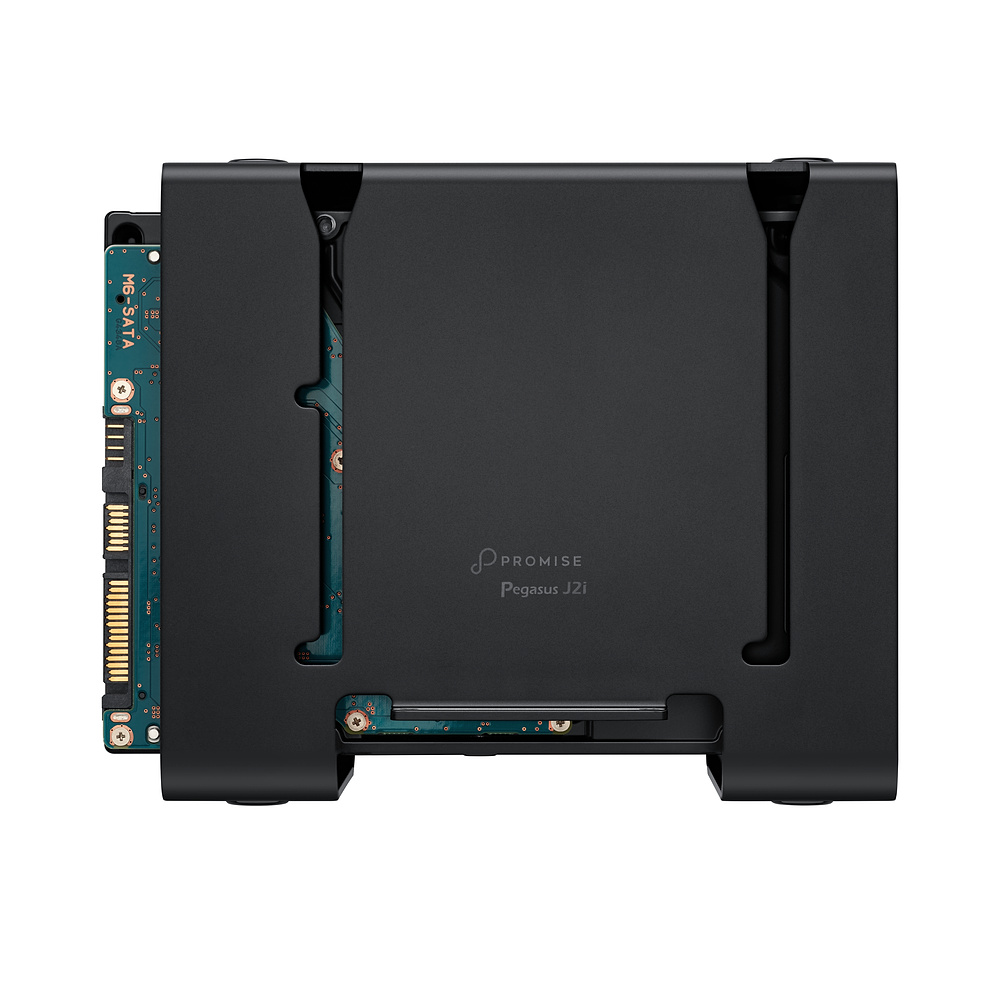 Promise Pegasus J2i 8TB Internal Storage Enclosure for Mac Pro
---
Promise Pegasus J2i two-drive internal storage enclosure delivers 8TB of SATA storage for your Mac Pro. This module can be installed in your Mac Pro and connects to the main logic board with included cables. You also have space to add a second 3.5-inch SATA drive to your system.
SANLink 3 N1
---
NBase-T speeds Full Duplex 1, 2.5, 5 or 10Gb/s
Single Thunderbolt™ 3 port and single NBaseT port
No Bulky external power supplies or cords
Compact, cool and extremely portable
0.5m 40Gb/s passive Thunderbolt™ 3 cable included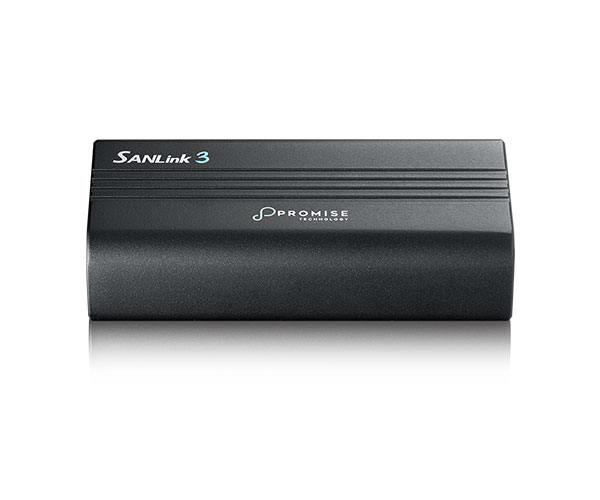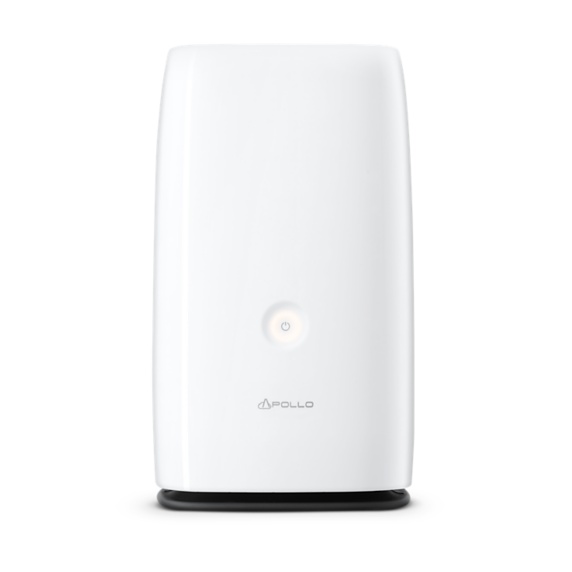 Apollo Cloud 2 Duo 8TB
---
Apollo Cloud 2 Duo features a fast Dual-Core processor.
Configurable as RAID 0 (Striped) or RAID 1 (Mirrored).
Apollo Cloud and Apollo Cloud 2 Duo support mirroring and backup over the internet.
A USB 3.0 port for auto backup, transfer and restore.
Apollo Cloud (4TB)
---
HDD capacity 4TB
Internal HDD 3.5" SATA 6G HDD X 1
External Backup/RestorePort 1 x USB 3.0 port
Dimensions 143x190x61 mm / 5.6×7.5×2.4 inches
Weight 1.2 kg / 2.64 lbs (including HDD)
LAN 1 x Gigabit Ethernet
AC Input Voltage 100V to 240V
Power Frequency 50Hz to 60Hz
Operating Temperature 5°C to 35°C (40°F to 95°F)
Storage Temperature -10°C to 70°C (15°F to 155°F)
Relative Humidity 5% to 95%RH
Altitude Same as HDD
Power Consumption 16W (operation), 3.5W (Standby-HDD spin down)
Warranty 2 Year Limited Warranty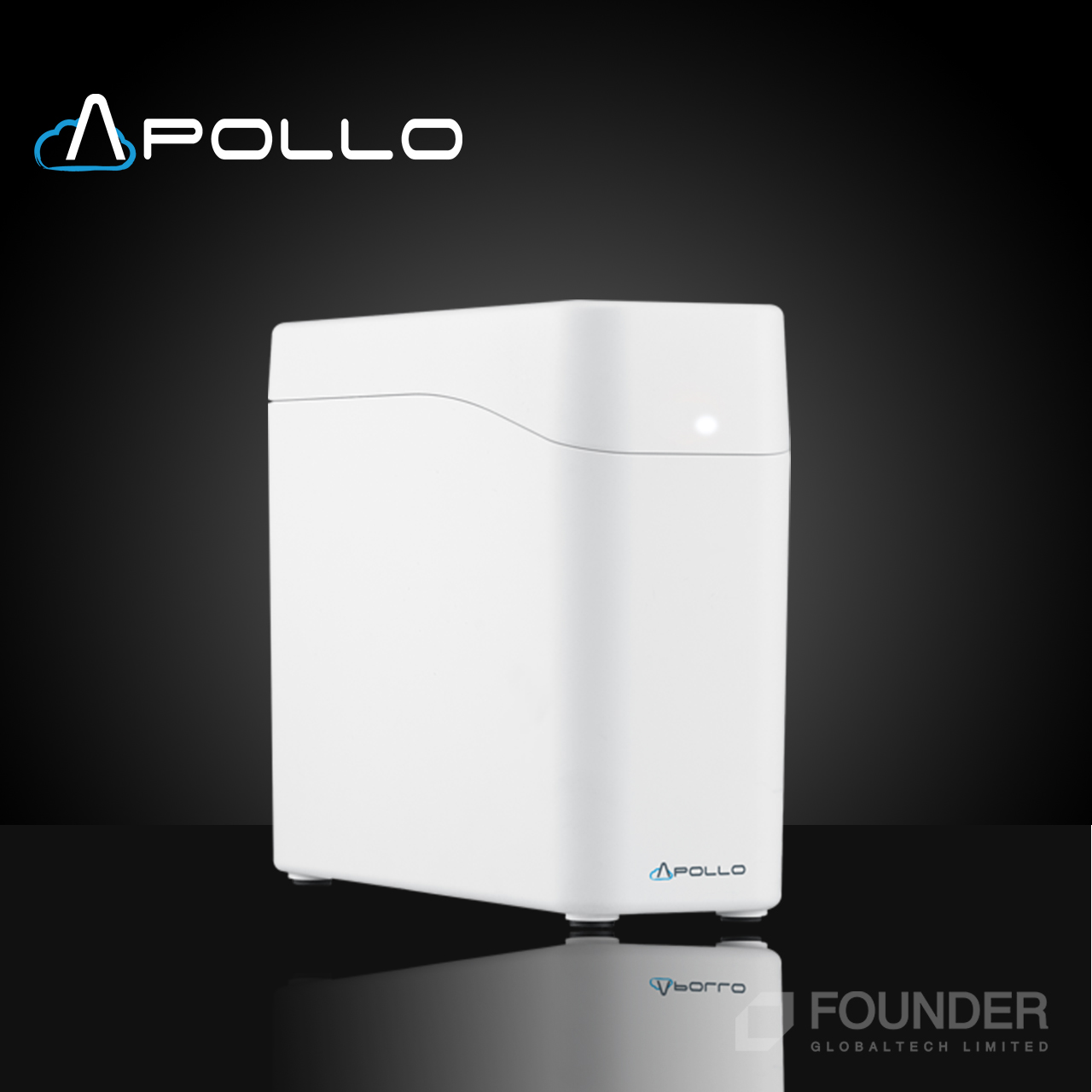 Pegasus3 R8 (48/64/80TB)
---
8-Bay hardware RAID enclosure
48TB model offers highest capacity and
Supports maximum throughput allowed by Thunderbolt™ 3 interface
Expand storage capacity and backup for workstations.
Supports simultaneous streaming, editing, and backup of 4K video
Dual Thunderbolt ports for daisy-chaining
Hot-swappable drive bays for effortless drive access and serviceability
Massive storage capacity for backing up creative projects and digital libraries
Essential to PROMISE's end-to-end 4K workflow environment
1m 40Gb/s active Thunderbolt™ 3 cable included
Pegasus3 R6 (24/36TB)
---
6-Bay hardware RAID enclosure
24TB model offers best value for performance, protection, and capacity
Supports maximum throughput allowed by Thunderbolt™ 3 interface
Expand storage capacity and backup for workstations.
Supports simultaneous streaming, editing, and backup of 4K video
Dual Thunderbolt ports for daisy-chaining
Hot-swappable drive bays for effortless drive access and serviceability
Essential to PROMISE's end-to-end 4K workflow environment
1m 40Gb/s active Thunderbolt™ 3 cable included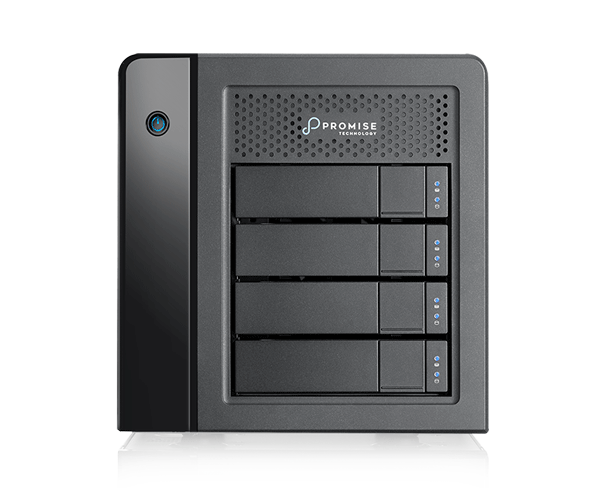 Pegasus3 R4 (12/16TB)
---
4-Bay hardware RAID enclosure
12TB model offers capacity for over two hours of uncompressed 4K footage
Supports maximum throughput allowed by Thunderbolt™ 3 interface
Expand storage capacity and backup for workstations.
Dual Thunderbolt ports for daisy-chaining
Hot-swappable drive bays for effortless drive access and serviceability
Portable hardware RAID protection for offsite shoots
Essential to PROMISE's end-to-end 4K workflow environment
1m 40Gb/s active Thunderbolt™ 3 cable included
SANLink 3 F2
---
Dual Thunderbolt™ 3 ports and Dual 16Gb FC ports
Allows any Thunderbolt™3 enabled host to connect to a high-speed SAN
Connect up to up 6 daisy chained devices – high resolution displays, and Thunderbolt storage
1m 40Gb/s active Thunderbolt™ 3 cable included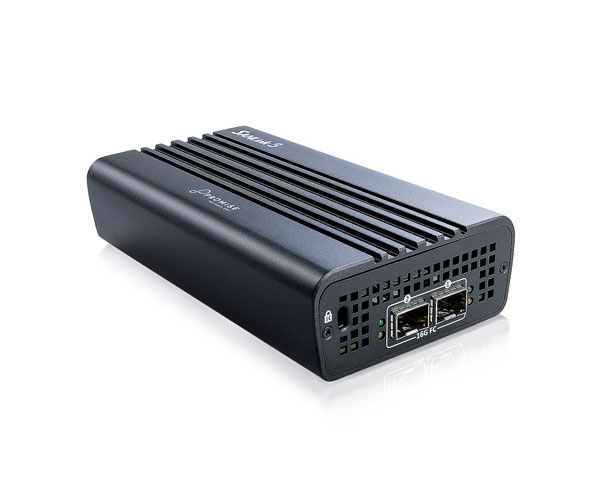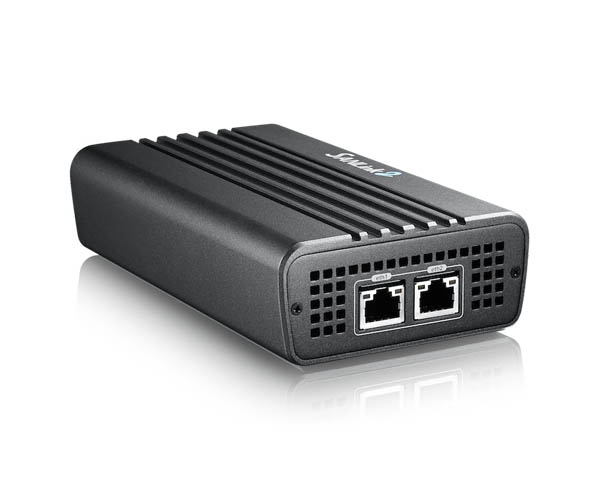 SANLink 2
---
Dual Thunderbolt™ 2 ports and dual 8/16 Gb FC ports, 10 Gb Base-T or 10 Gb SFP+ ports
Supports high data transfers ideal for creative professionals
Enables portable and desktop systems with Thunderbolt™ interfaces
Supports PROMISE VTrak Series and OS X
Supports OS X while maintaining a quiet and small environmental footprint
Quiet, cool, and small environmental footprint
Pegasus2 R8 (32/48TB)
---
Form Factor: 8-Bay 

3.5" drives hardware RAID enclosure

Thunderbolt Ports: 2x Thunderbolt™ 2 technology ports (20Gbps)
RAID Level: 0, 1, 5, 6, 10, 50, 60
Compatibility: 32TB (8 x 4TB) | 48TB (8 x 6TB)
Dimensions: Height  12.2 in / 31.0 cm
Width 7.3 in / 18.7 cm
Length  9.6 in / 24.5 cm
Weight: 24.2 Ib / 11 kg
OS Support: OSX10.8.5 or higher, Windows XP, 7, 8
Warranty: 1-year warranty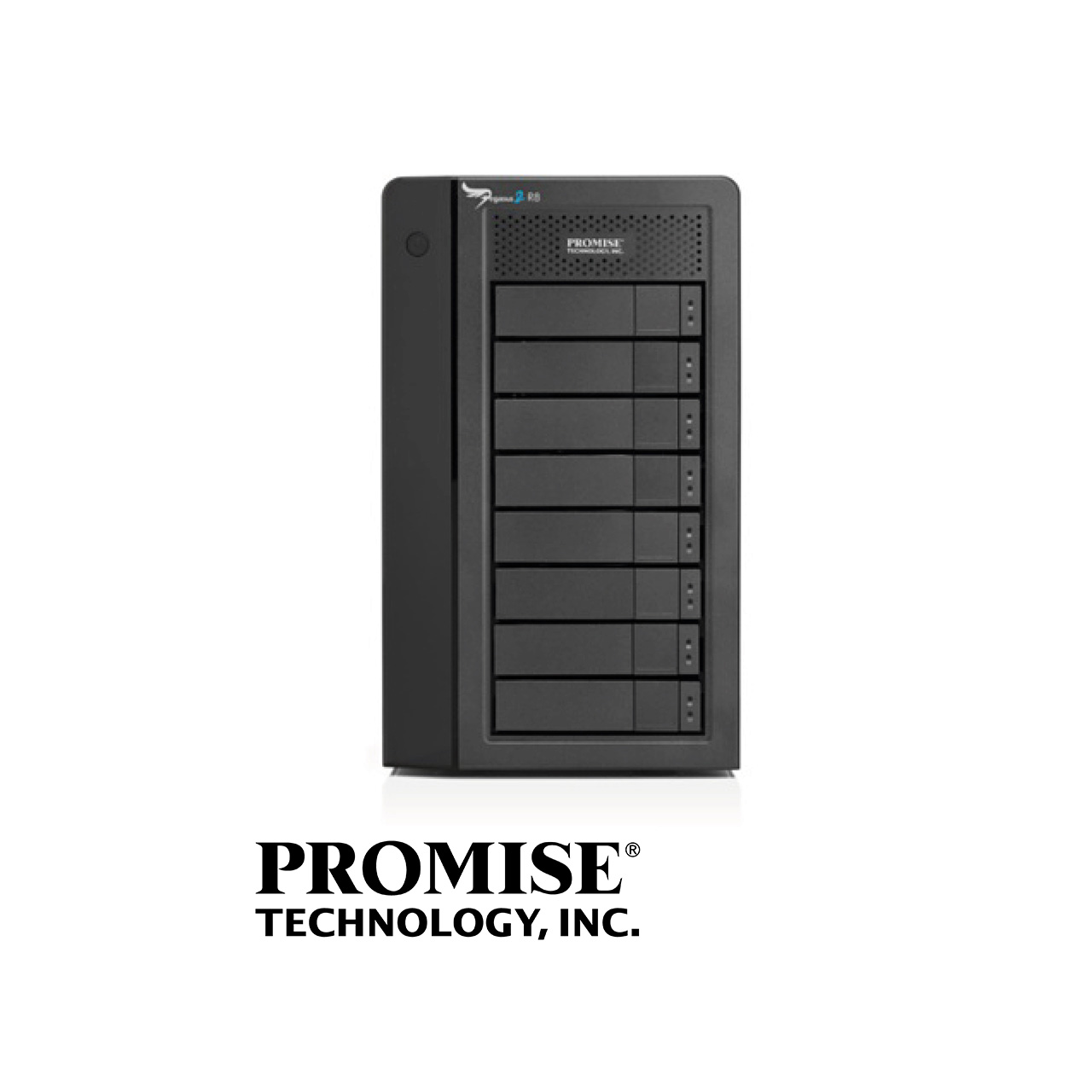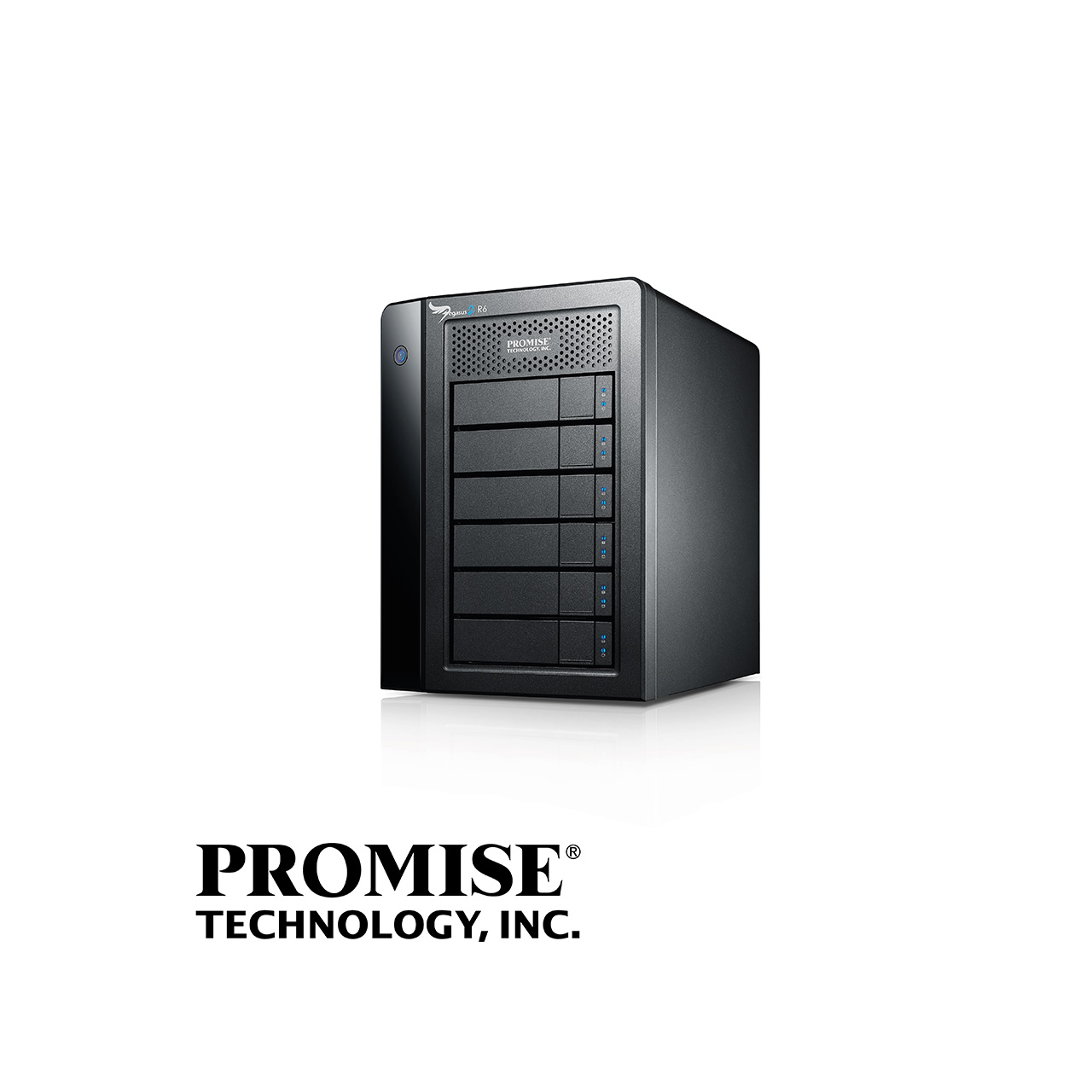 Pegasus2 R6 (18/24TB)
---
Form Factor: 6-Bay 3.5" drives hardware RAID enclosure
Thunderbolt Ports: 2x Thunderbolt™ 2 technology ports (20Gbps)
RAID Level: 0, 1, 5, 6, 10, 50
Compatibility: 18TB (6 x 3TB) | 24TB (6 x 4TB)
Dimensions: Height  9.8 in / 25.1 cm
Width 7.3 in / 18.7 cm
Length  9.6 in / 24.5 cm
Weight: 20.1 Ib / 9.1 kg
OS Support: OSX10.8.5 or higher, Windows XP, 7, 8
Warranty: 1-year warranty
Pegasus2 R4 (12TB)
---
Form Factor: 4-Bay 3.5" drives hardware RAID enclosure
Thunderbolt Ports: 2x Thunderbolt™ 2 technology ports (20Gbps)
RAID Level: 0, 1, 5, 6, 10
Compatibility: 12TB (4 x 3TB)
Dimensions: Height  7.5 in / 19.2 cm
Width 9.6 in / 24.5 cm
Length  7.3 in / 18.7 cm
Weight: 15 Ib / 6.8 kg
OS Support: OSX10.8.5 or higher, Windows XP, 7, 8
Warranty: 1-year warranty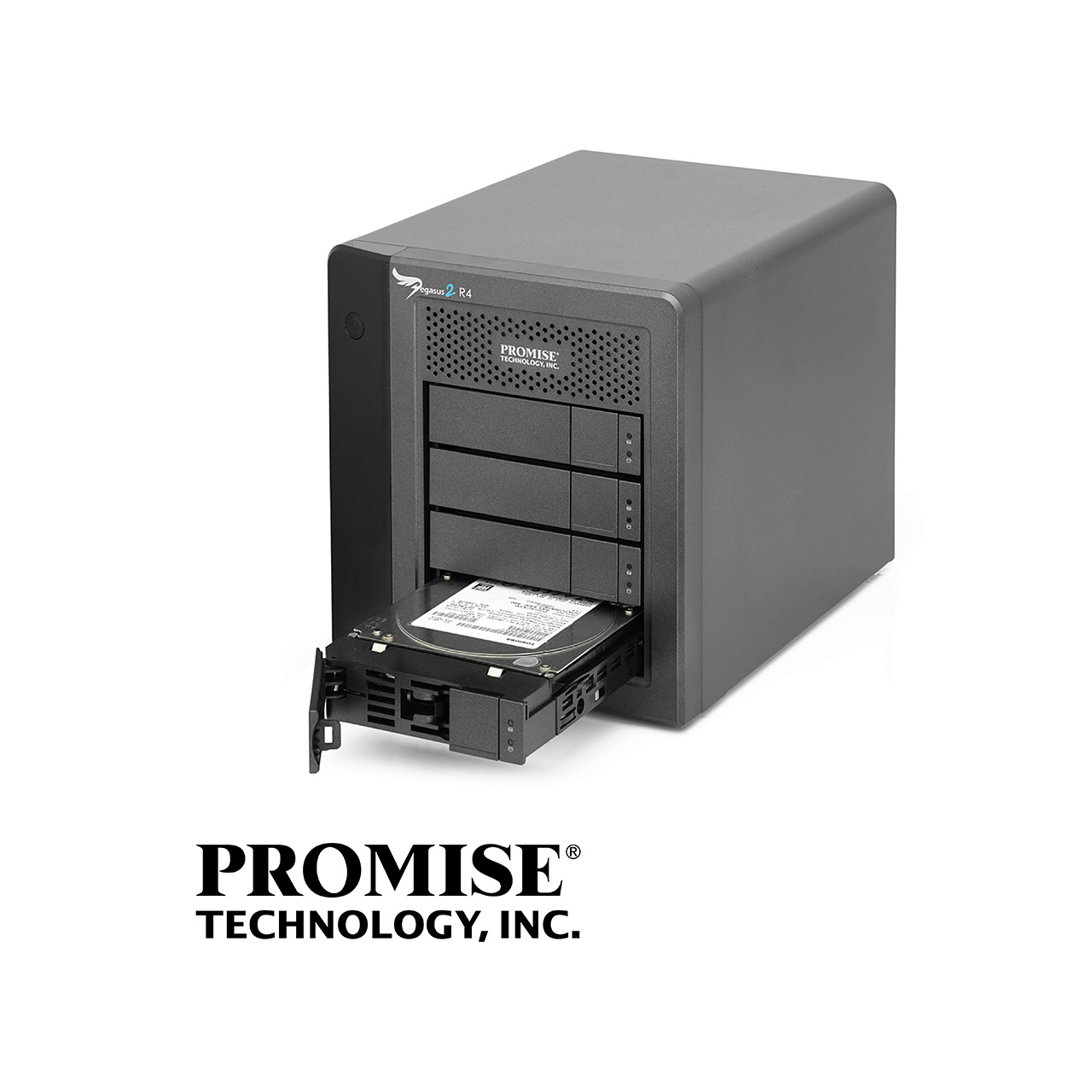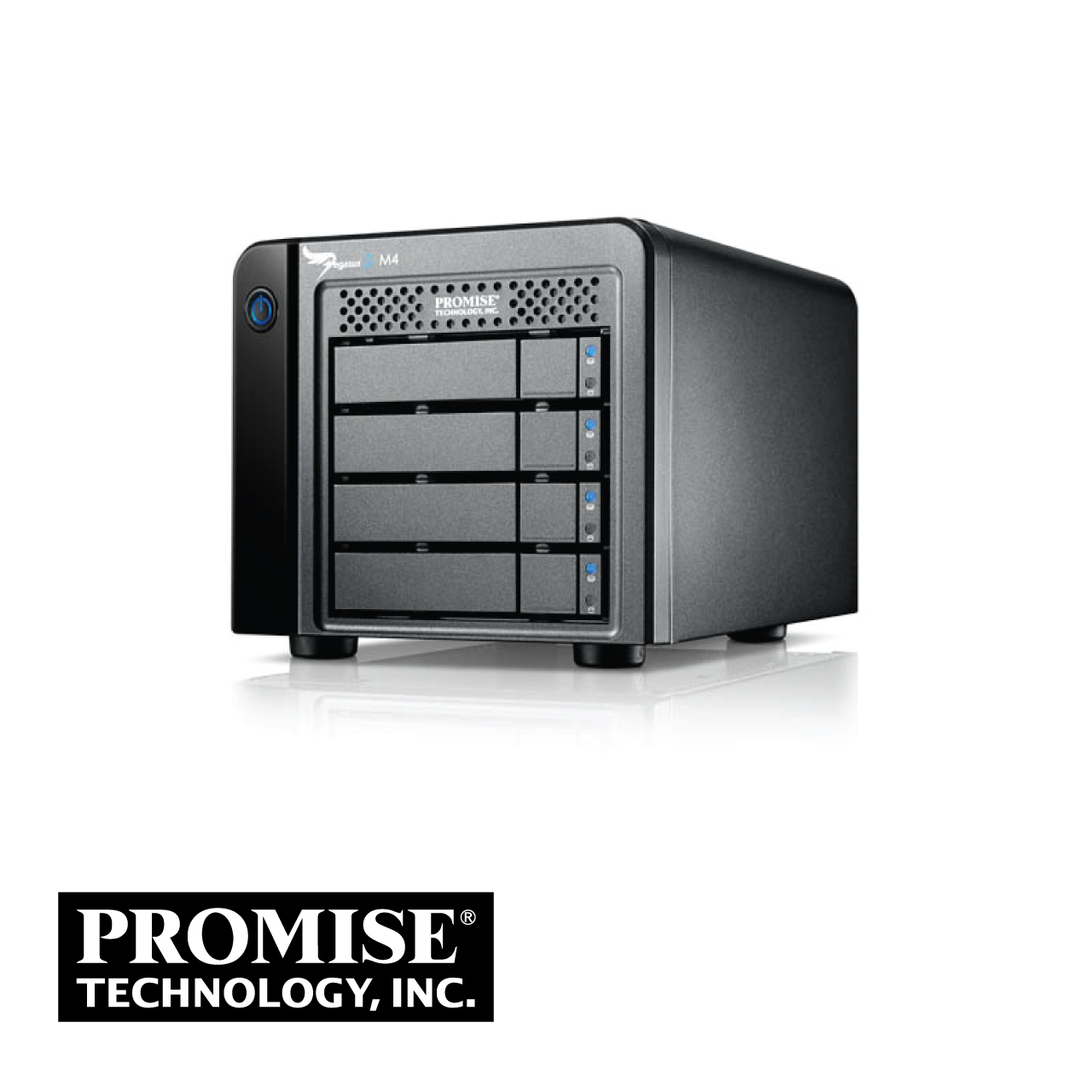 Pegasus2 M4 (2/4TB)
---
Mini Pegasus2 is a 4-Bay RAID 5/6 storage solution featuring 2.5″ drives
Designed for users who require a portable, "on-the-go" solution in remote or offsite environments
Blistering performance for creative professionals creating high-resolution video and rich media content
Maximizes the available line rate of Thunderbolt™ 2
Use for streaming, editing, and backup
Pegasus2 R2+ (6TB)
---
Affordable Thunderbolt™ 2 storage for consumers and prosumers with media bay and Pods for convenient data exchange
Pod Options: HDD Pod, SSD Reader Pod, CF/SD Reader Pod.
Thunderbolt™ 2 and USB 3.0 interface
Each Pod also has USB 3.0 for independent use
6TB on 2 hot-swappable LFF HDDs configurable as RAID 0/1